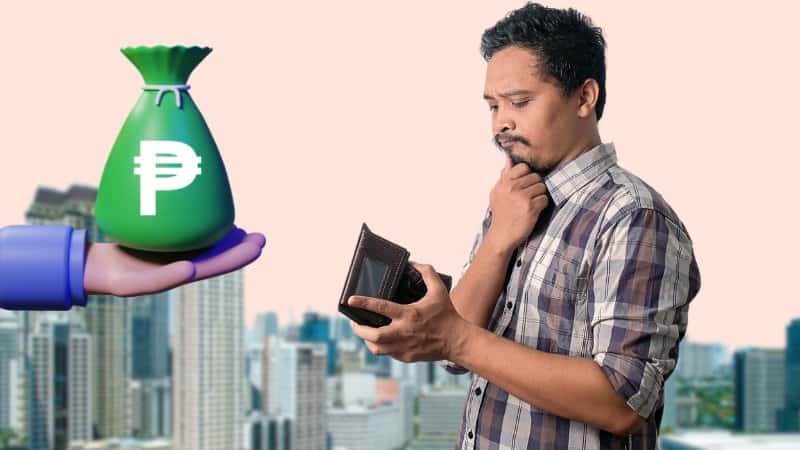 Personal loans play a significant role in individuals' financial lives in the Philippines. This article aims to guide you on how to apply for personal loans in the Philippines and everything else you need to know.
From funding small home improvements to covering emergency medical costs, personal loans provide financial flexibility when you need it most.
Table of Contents
Understanding Personal Loans
A personal loan is a type of unsecured loan that individuals can borrow from financial institutions. Unlike car or home loans, personal loans do not require any collateral and can be used for numerous purposes such as education, travel, medical emergencies, and home repairs.
Why Personal Loans?
Personal loans come with numerous benefits. They offer quick access to funds in urgent situations, have a straightforward application process, flexible utilization, and often more affordable interest rates compared to credit cards. Whether you're planning a dream vacation or addressing sudden financial hurdles, personal loans could be your best choice.
8 Steps to Apply for a Personal Loan in the Philippines
Here's the step-by-step guide to applying for a personal loan in the Philippines.
Look for a loan provider
Conduct thorough research
Check your eligibility
Gather required documents
Apply online or offline
Fill out and submit the application
Wait for approval
Receive Funds
Step 1: Look for the Top Lenders for Personal Loans
Start off by seeking personal loan options. You can get a loan from banks or financial institutions in the Philippines. Many established banks and financial institutions offer personal loans. Some of the top providers include traditional banks, digital banks, and loan apps.
Traditional Banks
Each bank offers varying terms, conditions, and interest rates, so make sure to thoroughly compare and choose one that best suits your needs.
BDO
BPI
Chinabank
Metrobank
Security Bank
Unionbank
etc.
Digital Banks
Digital banks (also called neobanks) function like traditional banks except that they're 100% online and they have no physical offices.
CIMB Bank
GoTyme Bank
Maya
etc.
Loan Apps
Loan apps (or loan applications) which are also called online loans are lenders whose primary business is lending money to their clients which is facilitated through a mobile application.
BillEase
Home Credit
Cashalo
Tala
etc.
You may also want to check our list of the best personal finance apps in the Philippines.
Step 2: Conduct a Research
Conduct comparative research on the loan packages offered. Pay special attention to interest rates, term length, and other terms and conditions.
Most borrowers use the collect-and-select method – they apply directly to ALL loan providers and see who approves first. While this is not the worst, I don't recommend this method.
There's a better and more efficient way. I strongly suggest to do your own research. Here's how you can do that:
Identify Lenders: Begin by listing down potential banks and financial institutions that offer personal loans in your region.
Check Loan Packages: Visit each lender's website or branch to gather information about their personal loan packages. Learn about the minimum and maximum loan amount that you can avail.
Understand Interest Rates: Note down the interest rates offered. Look for the Annual Percentage Rate (APR) as it includes both the interest rate and any fees. Ideally, you should choose a loan with low-interest rates.
Assess the Loan Term: Check the loan term or how long you have to repay the loan. Loans with longer terms generally have lower monthly payments but higher overall interest costs.
Scrutinize Other Terms: Inspect other terms such as late payment fees, pre-payment penalties, origination fees, and other charges.
Online Loan Calculators: Use online loan calculators to estimate the overall cost of the loan and your monthly payments.
Read Reviews: Read online reviews and customer experiences with each lender. This can provide real-world insight into the quality of their services. You don't want to be another victim of "kabaong" delivery or harassment from loan providers if you accidentally miss a payment.
Rank Packages: Rank cash loan packages based on interest rates, loan term length, reputation, and your personal needs.
Decide: Finally, decide on the best option based on your research.
Remember, an informed decision can save you from potential financial pitfalls in the future. Take your time and choose wisely.
Step 3: Check Your Eligibility
Ensure you meet the eligibility criteria laid out by the potential lender. These are just some of the general eligibility qualifications to apply for a personal loan in the Philippines.
General Qualifications
Age: Most lenders require applicants to be between the ages of 21 and 70 years old
Income: Applicants should have a stable source of income. This could be from employment or a self-owned business. The minimum monthly income requirement varies between lenders but it is typically ₱15,000 per month
Citizenship: Some lenders require Filipino citizenship while others may also accept foreign residents, provided they've resided in the country for a certain period
Employment: Some banks require applicants to be in their current company for at least one year if they are employed.
Credit Score: Having a good credit score may increase one's chances of loan approval.
Step 4: Prepare Necessary Documents
Assemble all documents required for the loan application. You'll most likely need proof of identification, proof of income, and proof of address.
General Requirements
As for the requirements, every bank might have a slightly different set of required documents, but generally, these could be some of them:
Filled out loan application form
Photocopy of at least two valid IDs with photo and signature. Valid IDs include:

National ID
UMID
Driver's License
Philhealth ID
TIN ID
Postal ID
NBI Clearance
PRC ID
OFW e-Card
PWD ID
Senior Citizen ID

Proof of income which may include:

For employed: Certificate of Employment, Latest payslips, or ITR.
For self-employed: DTI/Business permit, Audited financial statements, and Latest ITR.

Proof of billing address includes:

Bank statement
Credit card billing statement
Utility bill (water, electricity, cable, telephone, or broadband)
Mobile phone bill
Barangay certificate

For foreigners: Visa and Alien Certificate of Registration, Work permit
Step 5: Apply Online or Offline
Many banks allow online applications. Alternatively, you could go to the bank and apply for a loan by filling out the application form in person.
If you prefer a digital bank or a loan app, you can ONLY do it online through your mobile phone or computer.
Step 6: Fill out and Submit the Application Form
Accurately complete the loan application form, providing all necessary information. Make sure it's accurate, especially on your income. Fictitious information wouldn't get you anywhere and it could affect the decision of your loan application.
Submit the application along with all the required documents.
Step 7: Wait for Approval
The bank will review your application, verify the provided information, and check your credit score.
Step 8: Receive Funds
The loaned amount will then be disbursed as per the terms of the agreement.
Understanding Loan Agreements
Upon receiving a loan agreement, read the terms thoroughly. Look for details about interest rates, payment terms, late payment penalties, any hidden charges, and prepayment options. Make sure to fully understand these terms before signing the agreement.
Managing Your Loan Responsibly
As a borrower, managing your loan responsibly is crucial. Creating a monthly budget that includes your loan repayments can help avoid defaulting and having too much debt. If possible, try to pay more than the minimum repayment amount, as this can reduce your interest cost over time.
Worst case, check out our detailed post on how to repay your debts faster.
Frequently Asked Questions (FAQs)
What is the typical interest rate on personal loans in the Philippines?

It varies across lenders, but generally, it could range from 14% to 30% annually.

Is a good credit score required for a personal loan?

Yes, a good credit score improves your chances of loan approval and could fetch lower interest rates.

How long does it take to get a personal loan approved?

While it varies by lender, it can take a few hours up to a few days.

Can I apply for a personal loan online?

Yes, many Philippine banks and financial institutions allow online applications for personal loans.

What happens if I cannot pay my monthly repayment on time?

If you miss your due date, you may incur late payment fees and it could negatively affect your credit score.

Can I pay off my personal loan early?

Yes, you can usually pay off your loan early. However, some lenders might charge prepayment penalties. Hence, you should read the terms and conditions thoroughly.

Can I have multiple personal loans at once?

Yes, it's possible. However, each application can affect your credit score and ability to repay.

Can the self-employed apply for personal loans?

Yes, personal loans are available to self-employed individuals, provided you can show proof of regular income.

Do I need collateral for a personal loan?

No, personal loans are typically unsecured, meaning they don't require collateral.

How can I improve my chances of getting my loan approved?

Maintaining a good credit score, having a stable income source, and providing complete and accurate documents can improve your chances of approval.
Conclusion
Securing a personal loan in the Philippines is a handy option to meet unexpected cash needs or achieve personal goals. Remember, being informed about your choices and managing your loan responsibly is key to a healthy financial journey. With this guide, we hope you feel more prepared and confident to navigate your personal loan application process. Remember, borrow wisely!
Hi there! I'm
Daveril Dabuco
, the man behind
Juan Investor
, one of the top personal finance blogs in the Philippines. I'm passionate about investing and digital marketing. When I'm not blogging, I'm either tinkering with my clients' Facebook ads or beachbumming. You can read more
about me
.