Shopee and Lazada are our main companions when we get bored, and they elevate a new shopping experience for people without compromising the risk of COVID-19. This post will teach you how to transfer money from GCash to ShopeePay.
Related: How to Return Item in Shopee
How to Top Up ShopeePay Using GCash
Adding funds or topping up Shopee Pay is quite straightforward. The best part is that you will only use the Shopee app. You don't need to open your GCash account.
The minimum top-up from GCash to ShopeePay is P10. The maximum top-up is P50,000 for unverified accounts and P100,000 for unverified accounts.
Related: "How to Transfer from Paymaya to GCash"
Here are the steps on how to top up Shopee Pay using GCash.
Log in to the Shopee app
Go to Shopee Pay. There are two ways to do this:

On the home page, tap the portion showing your Shopee Pay balance
On the home page, tap "Me" at the bottom right to access your account. Scroll down and tap "Shopee Pay"

Tap "Cash In"
Tap "Payment Center / e-Wallet"
Tap "GCash" then "Confirm"
Under "Input Amount", enter the amount that you want to top up
Tap "Pay Now" and then "Pay"
Log in with your GCash account.

Enter your mobile number and tap "Next"
Enter the 6-digit authentication code sent to your mobile number
Log in to GCash with your 4-digit MPIN. Tap "Next"
Review the details. Once you're okay, tap "Pay PHP xxx.xx" Note: As of this writing, there's a 1% admin fee
That's it, you're done! Your Shopee Pay balance should now be updated.
Why Shopee, not Lazada?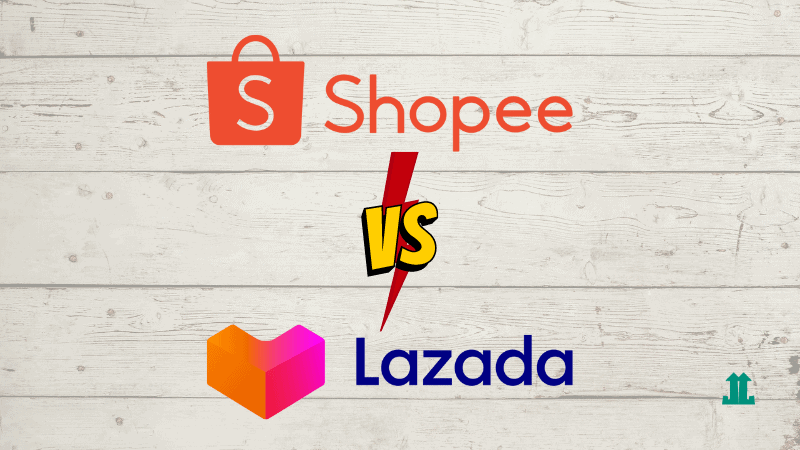 My girlfriend and I are Shopeeholics. We like to browse the Shopee app and if we find something interesting, we add it to the cart and wait for the monthly promotions like 4/4 (April 4), 5/5 (May 5), 7/7 (Jul 7), and so on.
For us, Shopee is better than Lazada for these reasons.
Cheaper Items
We don't want to spend more on the same item, right? Else we will regret in the end knowing that there's a cheaper one on the other platform.
That is precisely the reason why we prefer Shopee over Lazada. We constantly compare the prices for the same item, and most of the time, Shopee has cheaper listings than Lazada.
Free Shipping & Cashback Vouchers
Shopee has a daily routine of giving away free shipping vouchers. It usually happens at 12 pm, 6 pm, 9 pm, or midnight. If we want to check out an item in our carts, we usually wait at midnight to avail of free shipping vouchers. The shipping fee is around 120-160, so that's a lot of money if you purchase 6-8 items in a month.
And oh, on top of that, you could also earn coins for every purchase! The same coins can be used for discounts. Pretty good deal, right?
Easy User Interface
I hate to say this, but the Lazada app has a crappy user interface. It is cluttered and the use of colors is not cohesive. The color accents are not there. You don't know where to look, and you can't find what you're looking for.
Shopee app, on the other hand, is well-designed. I love the use of their branding, and it stands out on the homepage. The user experience is pretty intuitive, and it's not confusing at all.
Why GCash?
GCash is a staple app for every Filipino. In this era of the COVID pandemic, you can hardly survive without electronic wallets. Electronic wallets or e-wallets help us pay utility bills online, buy groceries or merchandise, transfer money, and order food delivery services.
This post will use GCash to transfer money to Shopee Pay.
Why Use Shopee Pay?
When shopping online via Shopee, it is efficient to use Shopee Pay to pay for the items you want. Perks like free shipping, cashback vouchers, or coins are only available for Shopee Pay transactions, so you might as well take advantage of that to save even more money.
Conclusion
Using Shopee Pay is necessary if you are shopping in Shopee. Aside from saving money for free shipping, you could also earn discounts on your next purchase. On the other hand, you are also saving yourself from credit card debt since you are obligated to only spend the money that you have, not with your credit card.
Related: Ultimate Guide to GCash App
Leave a comment